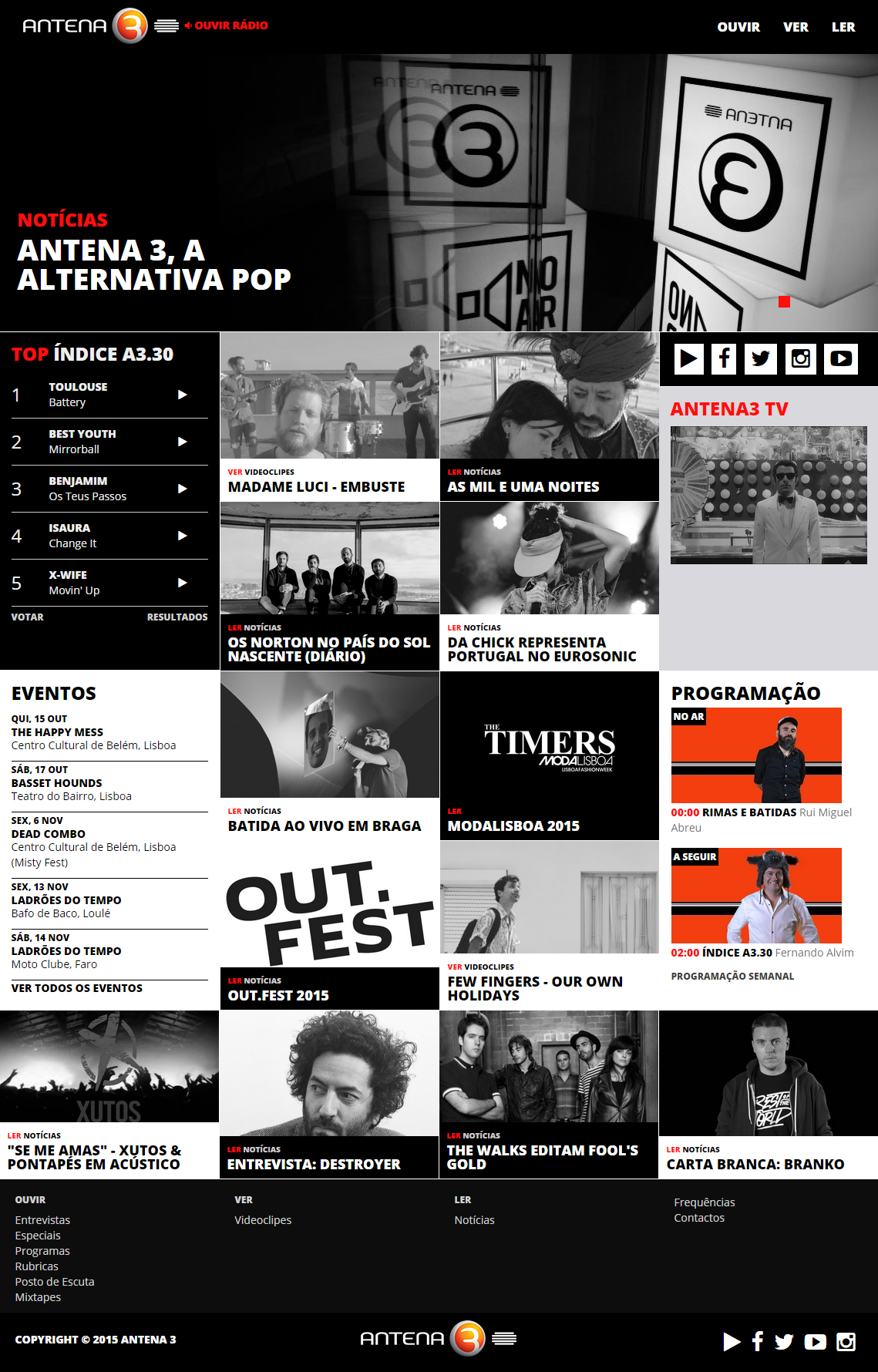 Antena 3
Developed the complete website using WordPress (frontend and backend)
"Backend" is WordPress core with ACF (advanced custom fields), custom post types and some custom-made plugins.
Design was from the in-house team
The website includes a top playlist, an event system, quite a complex back-office for the editorial team to manage it.
Antena 3 is some my best work as a Web Developer. It's a modern & fully-featured website and it's part of my work for RTP.
This website was part of the rebranding campaign of Antena 3, one of the most popular radio stations in Portugal.
(more…)